«Back
West Point Thoroughbreds March/April Newsletter
March 26, 2013 · By Terry Finley · Share
We love this time of year in our business!
We've been busy at the 2-year-old in training sales and our Kentucky Oaks and Derby fever is heating up. It's fun to have 3-year-olds in the barn with potential to get to the first weekend in May.
The market at the 2-year-old sales has heated up -- we've been very disciplined in purchasing horses. In the first three sales we attended, we found four horses that we loved -- without spending too much money.
Read more about our newest prospects below.
See you at the races.
Terry Finley
President
West Point Thoroughbreds
[email protected]
---
Twilight Eclipse Breaks World Record!
The story of Twilight Eclipse is one of rags to riches. He was sickly as a weanling before commanding only $1,000 at the 2011 Keeneland January Sale.
In Saturday's 1 1/2 mile Pan American Stakes (G2) at Gulfstream Twilight Eclipse shot through an opening on the rail and stopped the timer in a world record 2:22.63.
"It took a little while to sink in that he broke the world record," said WPT president Terry Finley. "This horse has great wind -- he could run all day long…" Read the full story and watch the race here>
---
WPT Buys Interest in Triple Crown Prospect Ground Transport
Earlier this month, WPT and St. Elias Stable purchased an interest in promising 3-year-old Ground Transport. Trained by Mike Stidham, the son of Big Brown is probable for the $1,000,000 Louisiana Derby (G2) on March 30 at Fair Grounds following an allowance win around two turns on February 23. Click here to read more about him and to watch his wins>


---
Flashy Gray Likely for Fair Grounds Oaks (G2)
After a solid second place finish in the March 9 Honeybee Stakes (G3), Flashy Gray's next start will be the Fair Grounds Oaks (G2) on March 30 in New Orleans. Trained by Bill Mott, Flashy Gray earned 20 qualifying points toward the 2013 Kentucky Oaks in her runner up effort.
"Running in the Fair Grounds Oaks gives us 11 more days to prepare for the Kentucky Oaks than the Fantasy," says WPT president Terry Finley. Our goal is to have a fresh filly come the first Friday in May."
---
Performance Matters: WPT Runners Winning at more than 30%
WPT runners are red hot in 2013 -- winning at over a 30% clip and hitting the board at an eye-popping more than 60% of the time as of March 25th!
"We're smarter than ever when it comes to managing our horses," says Terry Finley. "There is a wealth of data out there and we're using it to help us place horses in competitive spots. It's not only using data but also tapping into our vast institutional knowledge that's putting us at the highest win rate in our company's history."
Click here to see our entries, results, and stats>
---
WPT Active at Major 2YO Sales
It's an exciting time of the year. Racing fans across the country have Kentucky Oaks and Derby fever. We're not only competing in Oaks and Derby prep races, but also busy acquiring the 3-year-old stars of 2014.
Terry Finley and the buying team were out in California earlier in the month for the Barretts Sale. The market was hot at the OBS Sale in Florida, with double-digit gains in total sales, average, and median. We came away from that sale with two dynamite fillies without paying a premium. Click here to see videos of our new 2-year-old purchases>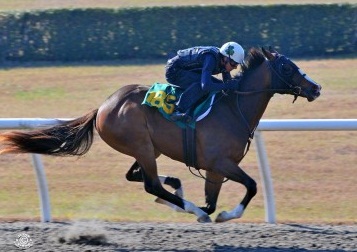 ---
Racing Education: Schooling Horses at the Starting Gate
In this video blog, Terry Finley talks about the importance of schooling Thoroughbred race horses at the starting gate. "The key is when a horse walks into the starting gate on race day, you want him to be calm and ready to perform," he says.
---
Track Term: Bug Boy
Apprentice jockeys are also known as "bug boys". New jockeys start out as apprentices and are given weight allowances until they have a certain number of wins in a specific time period. They do not receive a weight allowance when competing in stakes races.
WPT used jockey Irad Ortiz, Jr. frequently last summer during his apprenticeship. A rising star, Ortiz won a grade I race as a bug boy aboard Questing. Irad's brother, Jose, just finished being a bug boy. Once a jockey loses their weight allowance, they are called a journeyman.
«Back